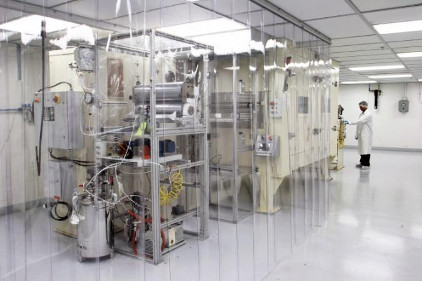 Chemsultants International (www.chemsultants.com) announces the addition of a Class 10,000 / Class 1000 Clean Room to its Product and Process Development operation. The new upgrade houses the company's TPC-2 Pilot Coating line which offers multiple coating capabilities.
This capability is designed to complement the capabilities of Chemsultants other Pilot Coating line, TPC-1. This upgrade features GMP and clean room capabilities with segregated manufacturing areas for mixing, coating and finishing processes. Other diverse coating capabilities include web cleaning, online coating and substrate measurement, and multiple coating methods including slot die and roll coating.
The TPC-2 Clean Room facility was designed to produce custom PSA and other coated materials
According to Gary Avalon, Chief Operating Officer, the precision clean room facility satisfies marketplace preferences for goods that have been produced in a clean room environment.
Chemsultants is currently pursuing ISO 13485 certification for its manufacturing facility and expects to achieve this status by March, 2013. This will complement the A2LA accredited laboratory that is ISO 17025 certified.