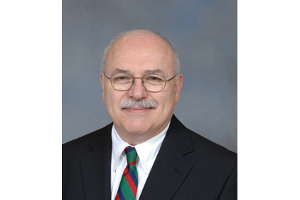 When most people hear the words "food safety," they think of microbial outbreaks, such as E. coli, listeria or salmonella. However, according to a recent Food Industry Report delivered at PACK EXPO International 2012, the leading cause of food recalls in the United States and Canada in 2011 was undeclared ingredients and allergens. In addition to consumer safety issues, recalls can erode consumer confidence in a brand and result in significant product recovery, disposal and analytical costs.
Reactions to food allergens can be severe — even fatal — and approximately 2% of adults and 5% of children in the United States have at least one food allergy. These consumers rely on brand owners to correctly label products, and regulatory bodies, such as the FDA, require brand owners to do so by law. However, no person or process is infallible, and human error is always a concern during the manufacturing process. Many labels look alike and high-speed packaging lines make it increasingly difficult to detect packaging errors during production runs. To solve this challenge, high speed packaging lines should integrate the latest inspection system and label version control software to detect and prevent package labeling errors.
Additionally, a comprehensive Hazard Analysis & Critical Control Points (HACCP) program can identify areas where controls can be effectively implemented to minimize or even eliminate the potential for risk.  HACCP management systems look closely at the potential for biological and chemical hazards from raw materials, production, handling, manufacturing and distribution of a finished product. They protect consumer safety by reducing risk, and protect brands by preventing the need for product recalls.
By working closely with their packaging partners, consumer packaged goods firms can protect consumers and their brand by identifying risk and implementing best practices to ensure safety and regulatory compliance.   
PACK EXPO Las Vegas 2013 (September 23-25; Las Vegas, NV) will be a critical resource for food safety, with features including the Food Safety Summit Resource Center to address attendee concerns and questions about compliance. The Processing Zone and other vertical industry pavilions and lounges for the confectionery, beverage, baking and snack sectors will provide designated areas for professionals in those industries to gather and discuss industry-specific questions and challenges. For more information about PACK EXPO Las Vegas 2013, visit Packexpo.com.